Glasgow COP26: Success or Failure?
As the world turns their eyes to their global leaders for answers to the climate crisis, many wonder if conferences like COP26 offer any hope at all.
The Effects of Instagram on Teenage Girls
Researchers are taking a deeper look into the impact of Instagram on the behaviors of teenage girls. In this illustration, An adolescent girl stretches her arms to reach for those much sought after hearts that may feel good for the moment, but come with long term side effects.
The Great Supply Chain Crisis
This illustration depicts the supply chain crisis of 2021, when demand for particular items was high while supply was low due to a variety of contributing factors.
"Suki" Illustration for Think Magazine
Syukuru Manabe recently won the 2021 Nobel Prize in Physics.  Syukuru developed computer models of our planet that contributed to our understanding of meteorology and climatology.  Because of. his work, we have greater insight as to how global warming is impacting our environment.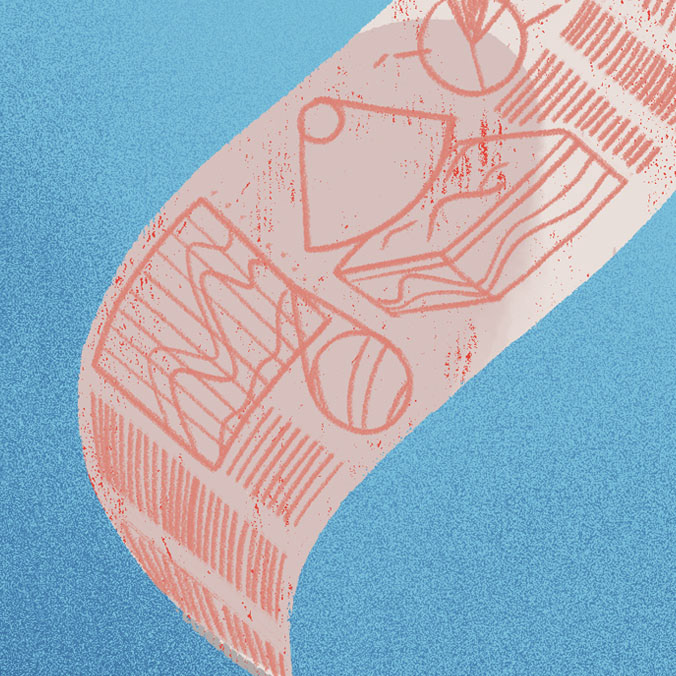 Why Work Pt. 2 – Deeply Rooted Mag.
This editorial illustration accompanies Why Work part 2, an article in Deeply Rooted Magazine which addresses a healthy theology of work in the Christian life.